Our Child Development Programs
Jade CDC first began with our day care programs in Canton, and we quickly expanded to hosting SADC and Garden City programs.
 JCDC offers many services. Starting with providing delicious and nutritious meals for your child, we serve breakfast, lunch, dinner, and two snacks. We have two preschool setting classrooms that plan a preschool curriculum. We also have a Pre-K setting classroom that has a curriculum to prepare each child for Kindergarten, and we even provide before and after school care for school-age children. This includes bus transportation both to and from school.
While we offer services for your child, we also have opportunities for parents as well. JCDC also has an active parent involvement committee that meets quarterly with management to bring together ideas for the center. We offer parents a night out quarterly as well – this is when the children can stay "after hours," to offer you time to get those little things done! For your summer needs, JCDC offers a Pre-K camp for children 4 years to 6 years old, along with a school age summer camp for children 6 years-12 years.
Another children's enrichment program of ours is School Age Day Camp at Canton. SADC will provide daily activities and relationships that offer opportunities for the developmental growth of each child in all of the following areas: Intellectual development, social development (including communication skills), emotional development (including positive self-concept), and physical development (including large and small muscles).
The Creative Curriculum
The Creative Curriculum Internet software offers play-based, child-centered activities based on the individual needs of each child. Jade CDC uses the Creative Curriculum to collaborate with parents, when it comes to your child's ongoing development and classroom activities. Jade provides a private creativecurriculum.net account for each parent.
To read more on our comprehensive curriculum, take a tour of Creative Curriculum's Parent Central. Now, let's take a closer look at our offered child development programs so you can make the best decision for your child's needs: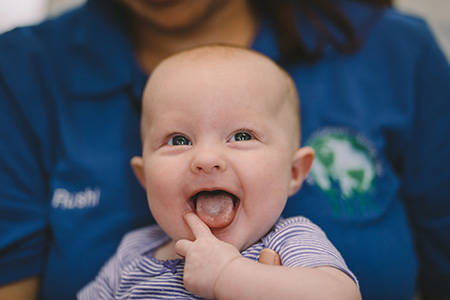 Infant
Our infant program is designed to meet the individual needs of each child. Our caring, attentive teachers will give you a daily report detailing your child's day. The safe and sanitary environment will provide the ideal setting for your child to explore and learn about their surroundings. Of our child development programs, this one is essential for your child to become better acquainted with basics such as using the five senses.
Toddlers
Every day is bright and new in the Young Toddler Program! We provide a variety of opportunities for our young toddlers to use their endless energy, allowing them to develop their social and emotional skills. Our hands–on approach keeps inquisitive minds stimulated and interested in the interactive environment, which we believe is an essential component in any children's enrichment program.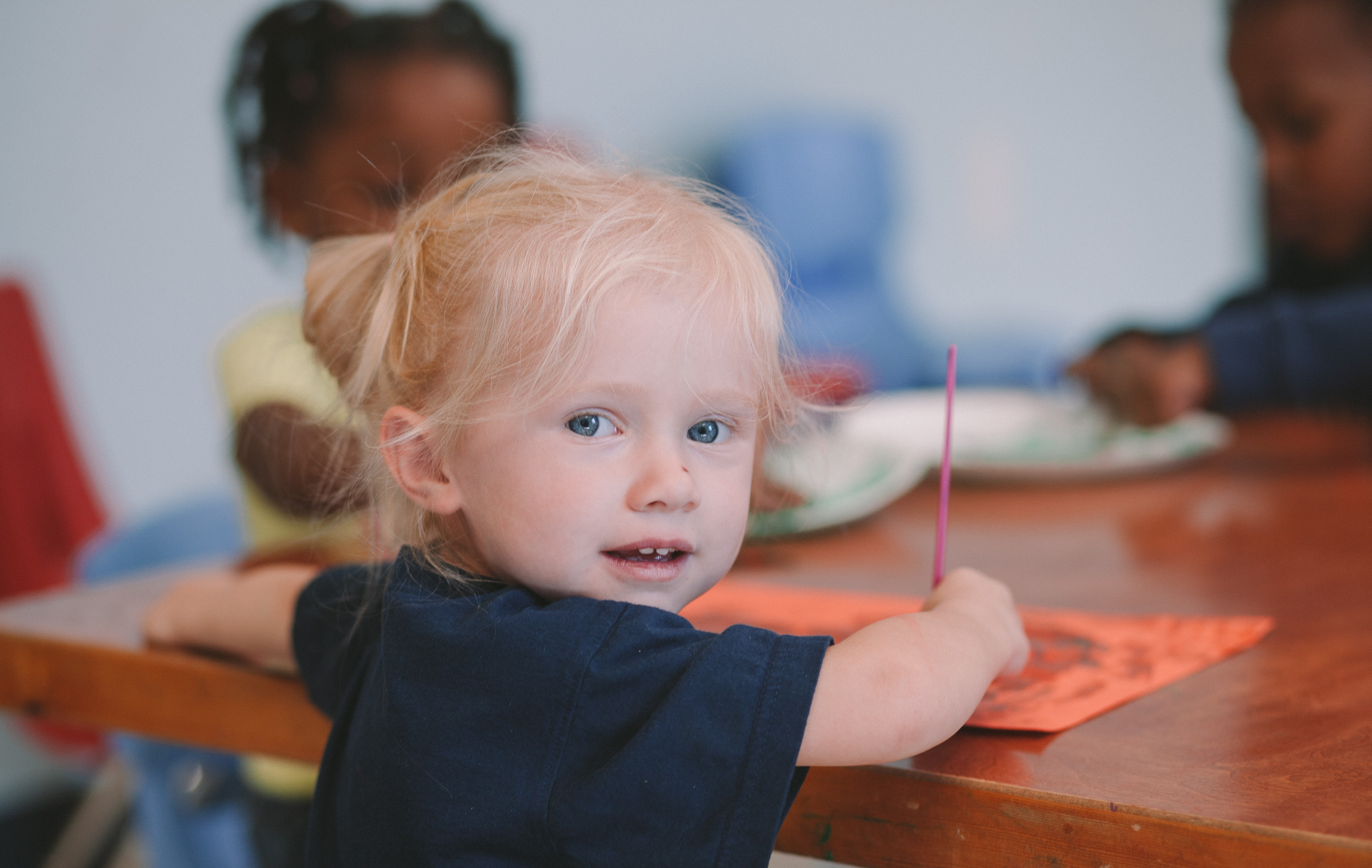 Young Preschool
Older toddlers love to express their independence! Our experienced teachers will provide activities to strengthen your older toddler's self-esteem, self-control, and problem solving skills. Beginning reading, math, and science experiences will help to prepare them for preschool.
Preschool
This age of discovery and mastery of early learner's skills is enhanced by the program's open ended curriculum. With the help of our Curriculum Specialist, our teachers combine and use the most up to date information and theories in early childhood education to nurture the developmental success of your child.
Pre-K
Children learn best when they are actively involved and having fun. Our highly trained teachers incorporate children's interests and developmentally appropriate practices to help prepare your child academically, socially, and emotionally for Kindergarten. Pre-Kindergarten children will be provided with a variety of situations and concepts to enrich their learning experience.
School-Age
As they reach school age, children are encouraged to use their own problem solving skills to guide them through their day. Teachers monitor behaviors and intervene when the children need a little more guided support. During the summer, we offer a summer camp that is theme-based every week, including two field trips related to that specific theme. In the fall, parents can use our bus service as they drop their children off at the center. Jade will transport them to school, as well as pick them up and bring them back to the center at the end of the school day.
During the school year, we provide a safe, enjoyable place for school-age children to go to before and after school. Educationally based, unique, exciting camps are planned to keep your child active during school breaks. The school-aged program is planned to spark interest in the community around them, express their creativity, build social skills, and enhance their educational development.